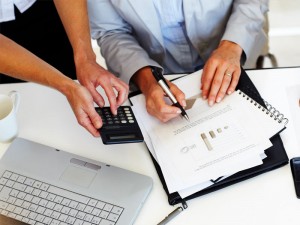 Francis Kim & Company is a professional accounting firm, proudly providing exceptional service since 2003. Our qualified team is committed to providing remarkable level of service to small and medium sized companies and individual clients. Our team strives to maintain a positive and cooperative relationship with each and every client, and to give them assurance that they have made the right decision in choosing Francis Kim & Company to handle their accounting and taxation needs.
Francis Kim & Company has flourished throughout the years and has become an established accounting firm with highly trained personnel with extensive expertise in accounting, taxation, and consultation services to provide clients with utmost satisfaction.
We stand behind our clients and we believe that no client is the same. We tailor our services to best fit your needs and leave you satisfied. We handle any concerns that you may have and address them appropriately.
Our Staff
Francis Kim, Director, CPA, CA(Canada), CPA(USA)
Francis Kim
is the founder and the managing director of Francis Kim & Company CA PC, established in 2003. Prior to starting his own practice, Mr. Kim attained professional expertise through his educational background and have plenty of work experiences in both Canada and the United States in renowned firms such as Ernst & Young LLP and Pannell Kerr Foster.
Canadian CPA (Chartered Professional Accountant), CA
US CPA (Certified Public Accountant) – New York and Maryland
Member of:
American Institute of Certified Public Accountants
Canadian Institute of Chartered Professional Accountants
Chartered Professional Accountants, Ontario
Career and Education:
Francis Kim & Company CA PC, Director
Ernst & Young LLP (Toronto, Canada)
Pannell Kerr Foster (New York, USA)
DePietto, Blum & Company (New York, USA)
State University of New York at Albany – MS Accounting
York University – BA
Yoonie Kim, Senior Manager, CPA, CMA
Certified Management Accountant, Ontario
Chartered Professional Accountant, Ontario
Career and Education
Francis Kim & Company CA PC, Senior Manager
University of Toronto, Canada – Bachelor of Business Administration
Area of Expertise
Accounting and taxation services for medical professionals, charities, travel industry and private corporations in various industry sectors
Business registration and reporting compliance for non-resident companies
Preparation of financial statements and review engagements
Heath Lee, Manager, CPA, CGA
Career and Education
Francis Kim & Company CA PC
State Street, Investment Accounting
University of Toronto, Canada – Bachelor of Commerce
Area of Expertise
Accounting services for international trading, and property management
Taxation service on acquisition and disposition of property for non-residents
Consulting on new business set-up and closing
Minji Kim, Manager
Career and Education
Francis Kim & Company CA PC, Manager
Seneca College, Canada – Diploma, Accounting
Area of Expertise
Individual tax return and tax planning
Consulting and taxation service for non-resident individuals and international student
Services related to employment —Ministry of Labour, WSIB, CRA, Service Canada
Sulah Seo, Staff Accountant
Career and Education
Francis Kim & Company CA PC, Staff Accountant
University of Toronto, Canada – Bachelor of Commerce
Area of Expertise
Internal accounting support for small to mid-sized businesses and corporations
Corporate and personal tax return planning and preparation
Compilation and review engagement